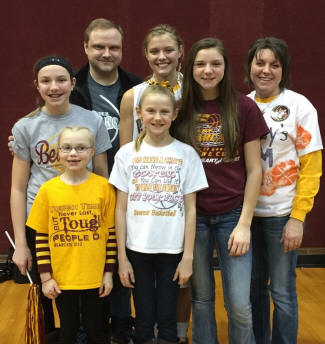 My mom's name is Rose. She works at Dakotacare as a decision support developer. She is constantly busy with running us kids around and attending each of our events. She is very supportive and encouraging in everything that we choose to do. Without her, our house would be a mess and we would probably live off of frozen pizza and cereal. She is so loving, and I would be lost with out her.




My dad's name is Dan. He owns Vogl's Woodworking, where he makes cabinets. He is also very supportive and pushes me to do the best I can in everything I do. He keeps all of the kids in line, so that we do not get into trouble. He's also pretty funny and keeps our family laughing. I'm lucky to have such a great dad.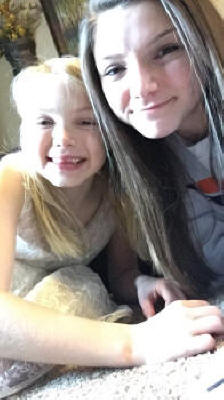 Lydia is my youngest sister and she is 8 years old. Right now, she is in 4th grade. She is definitely the wild child, but she keeps our family entertained. Although she's not quite the best water girl, she makes a pretty good sister.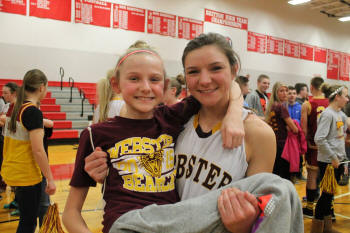 Holly is 11 years old and in the 6th grade. She's very energetic and keeps me laughing. She also probably owns more clothes and takes more selfies than I do. She cleans my bathroom for me, so I guess I will keep her.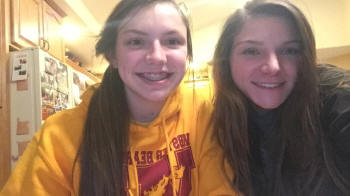 Brooke is 14 years old and is an 8th grader. She's the most creative and artsy person I know, and she is always working on something new. Even though I am three years older, people still mix us up on a daily basis.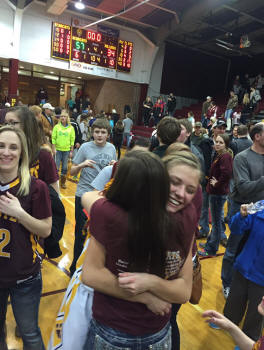 Lindsey is 18 and a freshman at Dakota State University, where she plays basketball. She's going to school for accounting and finance. She's the only person I know that has read the complete Harry Potter series three times. She's been a pretty good role model to me throughout the years.